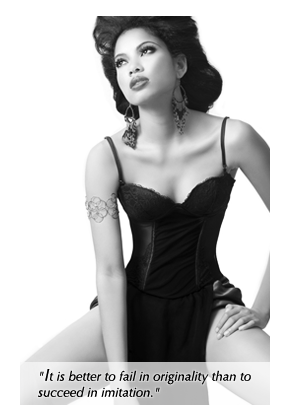 Thank you so much for taking the time to view our FAQ page ;)
Q. Where is your "portfolio"?
Our website does not have a portfolio containing snapshots or links to our clients, out of respect for our clients'
privacy
. Examples and links can be provided upon request.
Q. Can I make changes to my website myself?
Yes, we build most of our sites so that you can make minor content updates yourself, including our mobile sites and Flash designs.
Q. How do I know if I should get a fully-custom design or semi-custom?
Cost and time are usually the biggest factors. Semi-custom is faster and costs less. But even if you can afford a fully-custom design, it doesn't mean you "need" it. Visually, our semi-custom designs are just as clean and professional as our fully-custom designs, and they come with all the basics. The drawbacks: certain things are 'set' design wise, and one of our other clients somewhere 'could' have that same design, in the same color or another color. If you don't care about things like that, then for most people we would recommend going for semi-custom, and putting the extra money into your advertising.
On the other hand, if you're the type pf person who likes being able to say that
no one else
has the exact same thing as you, or if you're just really particular and like things tailored around you, then you would probably prefer a fully-custom design.
Q. Does a 'fully-custom' website mean I can have anything and everything I want? And that you'll keep working indefinitely until I'm happy?
No, it doesn't ;-)
Q. How long do your web designs take?
Roughly 3-5 days for semi-custom sites, fully-custom designs take about 2-3 weeks on average, but our top package can take about a month.
Q. What makes Upscale Art different from other web design firms?
Many things, hopefully ;) For one thing, we are
a true custom design firm
. Just about everything we produce is created and programmed in house, from the ground up. We don't outsource work overseas or build on top of free third-party platforms, because they don't suit what our clients are usually looking for, in terms of security, discretion, and design flexibility.
Q. What do you need from me to get started?
Not much. You don't need to have everything mapped out in advance, plus I can probably help you with that part so
that you don't waste time worrying about things you don't really need. I'll take you through the development process
step by step so that all bases are covered and nothing gets missed. To get the ball rolling just drop me a line through our
contact page
and I'll take it from there.